Exclusive
Michael Jackson's Ex Lawyer: He NEVER Paid $35M To Silence Abused Kids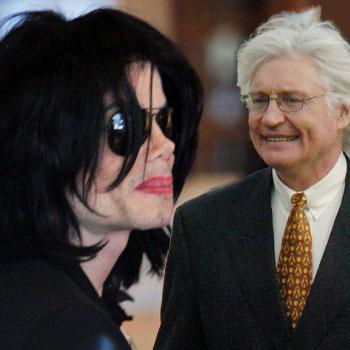 The man who successfully defended Michael Jackson at the 2005 molestation trial says it's "sickening" that people are trying to "profit and exploit" the King of Pop after his death, in the wake an explosive report in London's Sunday PEOPLE newspaper.
Famed Los Angeles-based attorney Tom Mesereau rejected the tabloid report, which alleged his former client, Jackson, who died in 2009 at age 50, spent nearly $35 million in a desperate bid to cover up his crimes after he supposedly molested at least 24 boys.
Article continues below advertisement
"The FBI never had any files alleging that Michael Jackson had sexually abused 24 young boys, because it never happened," Mesereau told RadarOnline.com exclusively.
"Remember, in 2009, the FBI released their files relating to Michael Jackson and even though some of it was redacted, there were absolutely no findings of any wrongdoing on behalf of my client. Leading up to the 2005 molestation trial, the Santa Barbara District Attorney was working with the FBI and Interpol and they came up with no evidence of any sexual abuse.
"Believe me, if they had such information, it would have been presented at the trial."
Mesereau, who recently scoffed at Wade Robson's claims that Jackson had abused him, said the County of Santa Barbara District Attorney regularly flew to the FBI's headquarters in Quantico, Va., during the 2005 case in attempt to find "any evidence against Michael."
"They never got it," he said.
Mesereau added, "It's sickening that people are still trying to profit and exploit Michael Jackson in death."
Article continues below advertisement
The PEOPLE report comes amid the Jackson family's wrongful death trial against concert promoter AEG Live and Mesereau predicted the damaging article was "likely linked to the AEG civil trial," although he noted that "I can't prove it."
A source close to the Jackson family also cast doubt on the report, noting the Thriller singer had emerged from multiple Los Angeles Department of Children & Family Services investigations without a case to answer.
"Michael was fully cooperative during all of his interactions with DCFS," a source previously told Radar.
"Michael was interviewed for hours without his lawyer. He held nothing back. He couldn't understand why these allegations were being made against him. DCFS cleared him on any wrongdoing in all its investigations."