In Bad Taste: MasterChef Contestant Krissi Biasiello Tweets 'N' Word And Racist Comments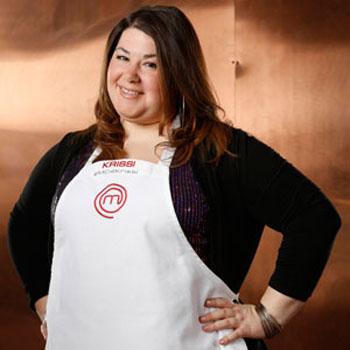 Does butter cause racism? As the Paula Deen 'N' word scandal dies down, another comfort food chef, Krissi Biasiello of MasterChef fame, is being blasted for her use of the racial slur.
Krissi, a self-described "Rotund Chef" from Philadelphia, was exposed by the Philadelphia Daily News earlier this week for posting racist tweets.
On My 21, the newspaper claims, Krissi tweeted: "Why do the 76ers keep coming up in my who to follow. i HATE basketball. NBA= N****rs Bouncing Around #thatsracist." (Krissi did not censor the racial slur in her tweet.)
Article continues below advertisement
In another tweet from July 2012, she wrote, "Better make sure you're on top when sleeping with a black guy. Otherwise it's probably rape."
Krissi subsequently deleted her Twitter account and cancelled a planned appearance Tuesday night on Philadelphia's Totally Driven Radio.
But she did release a perhaps half-hearted apology on her official MasterChef Twitter account and Facebook page.
"I'm very sorry for any offensive posts I've made on social media," she wrote. "It was never my intention to hurt or offend anyone and I deeply apologize."
Krissi is currently in the top 11 of the show. The next episode airs Wednesday night at 8 pm/7 central on FOX.
This is just the latest scandal for Gordon Ramsay's reality competition: He and fellow judges Joe Bastianich and Graham Elliot have been accused of sexual harassment by several past contestants, as RadarOnline.com reported.