Exclusive
'Master Chef' Contestants Accuse Judges of Assault & Sexual Harassment, Treated So Badly One Considered Suicide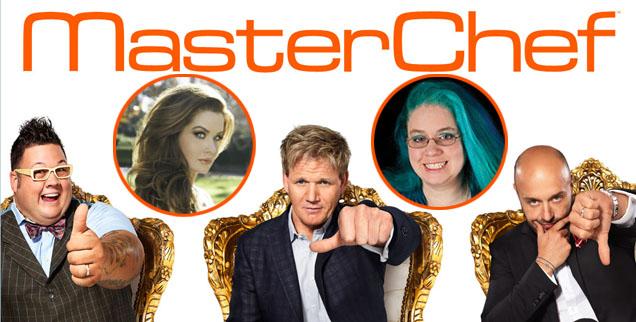 Article continues below advertisement
"Two of my MasterChef friends have had suicidal thoughts since coming back, as a result of the treatment out there," she claimed. "One friend was sexually harassed by the judges to the point that she had her lawyers get her edited out of the show completely. As part of it, one of the judges told her the only way he'd have an appreciation for her is if he was looking at her naked body! Two of my friends were physically assaulted, one by production, one by a judge. … I'm beyond disgusted … I'm livid."
While she declined a request for further comment, citing her contract with FOX, another contestant, Playboy playmate Carrie Stevens insists that it's all true -- and she's the contestant who asked to be edited out.
"Everything Marie says is absolute truth…" she wrote on another blog post. "I witnessed it."
EXCLUSIVE DOCUMENTS: Class Action Lawsuit Against Gordon Ramsay
And her rep, Christina Scott, told RadarOnline.com exclusively, "I can tell you that Carrie was not happy with the way she was treated on the show. She was grateful that when she requested to be edited out of the show, that they did kindly comply."
A rep for Shine America, which produces MasterChef, dismissed the women's claims against Judges Gordon Ramsay, Joe Bastianich and Graham Elliot, saying, "Contestants on MASTERCHEF are treated with the utmost respect and professionalism and we care tremendously about their well-being. The recent comments posted about the treatment of the contestants are completely without merit."