Exclusive
Countdown To Freedom: Lindsay Lohan Dumping 'Bad Influence' Pals, Prepares To Leave Rehab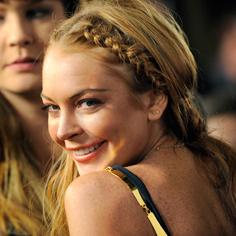 Lindsay Lohan has made significant progress during her stay in rehab and is making big changes in her life – changes that including dumping some pals who are now seen by Lilo as bad influences, RadarOnline has learned exclusively.
Lindsay will be out of rehab July 31 and is vowing to make changes in her life so she doesn't have to go back.
"She has not been this good in a long, long time," a source told RadarOnline.com. "She's come 180 degrees from where she was. It's amazing."
Article continues below advertisement
The Mean Girls star will have a support system to keep her sober when she leaves rehab, RadarOnline.com has learned, and just as importantly has decided to cut out certain people from her life.
"She is seeing things very clearly. Her perspective has changed so much from the past few years," the source said.
"It's very clear to her now who she needs in her life and who she needs to keep out of her life."
Some former members of her entourage will be cut off by the star, who is ready to make drastic changes in her day to day life, she says.
Lindsay is pledging to not drink and avoid the destructive behavior that has landed her in trouble over and over.
Does this mean an end to late-night clubbing?
People close to her aren't promising Lindsay won't be out at night but they do say she is more focused than ever and determined to stay sober.