Kitchen Nightmares Fail! Gordon Ramsay Only Saved 2 Of The 21 Restaurants In First Two Seasons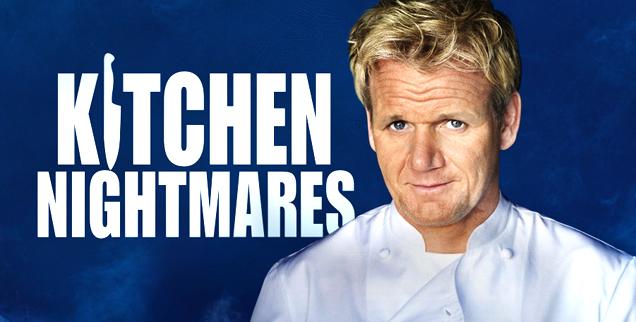 Restaurant owners desperate to save their business from going belly-up have called on the help of Gordon Ramsay and his hit Fox show Kitchen Nightmares, but RadarOnline.com has learned the reality TV show's track record is anything but stellar!
During the first two seasons alone, Ramsay visited 21 different restaurants all over the country and as of July 30, 2013, all but two of them have closed down — equaling just a 9.5% success rate.
Article continues below advertisement
Season 3 and Season 4 had Ramsay visiting 23 restaurants, 13 of which are now closed giving him a 43.5% success rate — an improvement of nearly 35% from the first two seasons.
As RadarOnline.com exclusively reported last month, Chappy's on Church in Nashville, Tenn. appeared on the Fox show during Season 6 but has since closed down and owner John "Chappy" Chapman blames Chef Ramsay, who called the restaurant "bland" and Chappy "a joke," for his failed business.
Article continues below advertisement
"This is a very sad day since we have worked so hard," he wrote on his Facebook page.
"We shouldn't have done Kitchen Nightmares. We have spent several months struggling to come out of a negative situation."
However, Chappy's is the only restaurant out of 12 from Season 6 that has closed so far, and Season 5 and 6 are the most successful yet, with a combined success rate of 77%.
The production company for Kitchen Nightmares, ITV Studios, issued this statement to Radar:
"Kitchen Nightmares aims to help struggling restaurants succeed. Gordon Ramsay, who holds nine Michelin stars, offers solutions in a bid to help turn failing restaurants around. Restaurant owners choose to take part in the programme to receive the benefit of Gordon's expertise - it is always their decision as to whether they follow his advice."
Do you think Ramsay and his Kitchen Nightmares team help the struggling restaurants, or fail them?