Showdown! Khloe Kardashian's Secret Confrontation With Lamar Odom's Mistress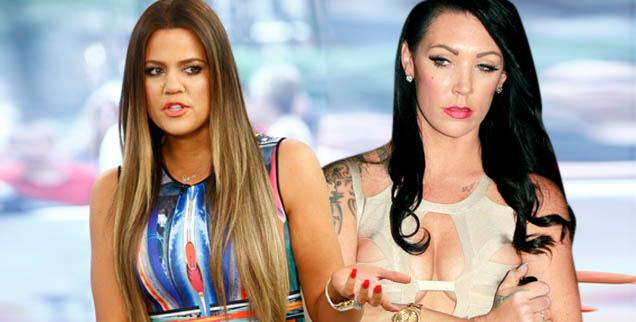 Article continues below advertisement
But as RadarOnline.com reported exclusively, Khloe, 29, refuses to end her marriage even though she first kicked Lamar into a separate bedroom and then out of the house.
Now, a confrontation between Khloe and Jennifer has been revealed – and it was not pretty!
Khloe saw Jennifer in the stands of a Los Angeles Clippers NBA game in January, according to reports in In Touch and Life & Style. Khloe "lost it" a source told one of the mags.
"Khloe told her, 'How dare you come here?' It wsa like Khloe wanted to take control of her marriage. It freaked Jen out – and Lamar even more."
Richardson was seated just a few rows behind Khloe, who "went nuts" according to Life & Style. She demanded of Jennifer: "Why are you here?"
The confrontation took place in the same month that Khloe booted Lamar into a separate bedroom, a source told RadarOnline.com exclusively. And after that, the NBA player left the house for a hotel, although he is now back home part-time.
Article continues below advertisement
Richardson, meanwhile, isn't going away. In fact, she's been speaking out more and more about her relationship with Lamar, now giving video interviews, discussing their sex life, their emotional bond and even their threesome!
Khloe and Lamar have not been seen in public together since June 2, at Kim Kardashian's baby shower.
And while Khloe tweeted a photo of herself with Lamar the other day there was no indication the picture was taken recently.
What is most telling is that Khloe and Lamar are leading separate lives – even while Khloe tells pals she is still desperate to have his baby.
Her confrontation with Richardson led to more and more fighting earlier this year and Lamar was out of the house again in June. Now, he and Khloe appear to enjoy an uneasy truce, although Lamar's recent attack on a photog who asked him about Richardson indicates the player is still VERY sensitive about Richardson!