Kate Middleton & Royal Baby Expected To Leave The Hospital: Watch Here Live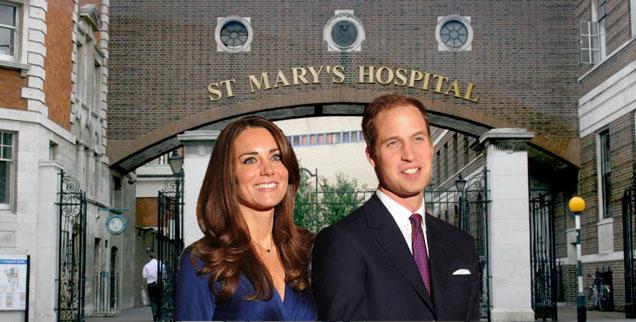 Kate Middleton, Prince William and their new baby son are expected to leave the hospital at any moment and RadarOnline.com has a livestream video where they will make the first appearance with their infant.
The Prince of Cambridge was born on Monday, July 22 at 4:24 pm London time weighing 8lbs. 6 oz. and he spent the night with both parents in the Lindo Wing of St. Mary's Hospital.
The proud papa released a short but sweet statement about the baby shortly after his birth, saying "We could not be happier!"
Article continues below advertisement
The Duke and Duchess of Cambridge will be presenting their son at the same location that Prince Charles and Princess Diana presented William in 1982.
Prince William is expected to address the reporters outside the hospital with his wife and new baby at his side, but they have not yet announced the name of their son.
Kate's assistant were seen arriving at the hospital with a car seat for the baby and clothing bags and her hairdresser was seen as well.
RadarOnline.com will have the livestream of the royal family leaving the hospital with their new baby.