Exclusive
Beliebers 'Furious' At 'Jerk' Justin Bieber At Delayed Concert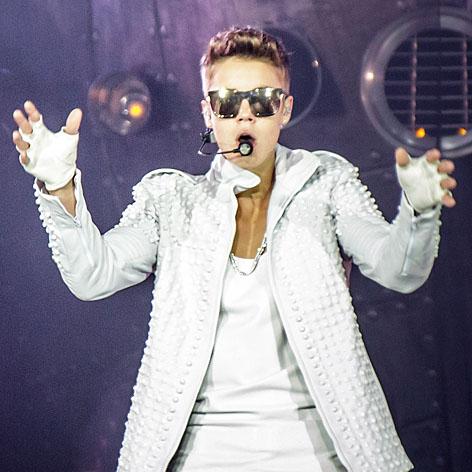 So far this week, Justin Bieber made time to hit up at least two nightclubs, bring two girls back to his hotel room, according to reports -- and get one tattoo.
With so many off-stage activities taking up all of his time, last night he was more than ninety minutes late to his concert in Hartford, CT, on Thursday night, and "furious" fans took to twitter en masse.
News anchor Dennis House of WFSB TV posted, "Parents are said to be furious @justinbieber. One wrote to us at 9:51 saying he hadn't taken stage for 7 pm show."
Article continues below advertisement
And it wasn't just the adults who were displeased: Younger Beliebers also took to Twitter to vent their anger at Justin:
"Justin Bieber is now 40 minutes late to his concert and I Just want him to know I would love to punch him in the face," user @littleRandsss wrote at 9:26 pm local time, nearly an hour after the final opening act went off stage, according to reports.
Check out some of the other comments:
In fact, it was Bieber's similarly punctuality-challenged peer, Rihanna, who kept Boston fans waiting that long back in May. Justin has a chance to improve on her record, however, on Saturday night when he plays Beantown.