Baby Talk! Jennifer Aniston Says Justin Theroux Has 'Amazing Parental Instincts'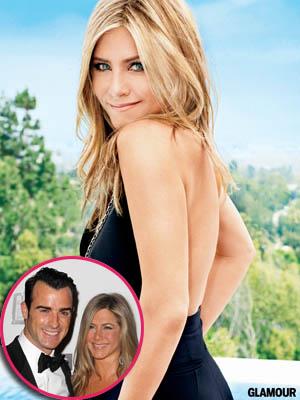 Jennifer Aniston has admitted she "already feels married" to beau Justin Theroux, and now the actress is speaking out about what "amazing parental instincts" he has and RadarOnline.com has all the details.
In a new interview in Glamour's September issue, Jennifer is interviewed by her We're the Millers co-star and friend Jason Sudeikis and the chatter quickly turns to children.
"One of the nice things about this movie—and we have now done three together—is that in this one we have a child. In the movie, your character is learning to access her parental instincts. I would argue women are better at that," Jason says.
Article continues below advertisement
"I think that's just you! I know Justin, for instance, has extremely amazing paternal instincts," Jennifer says of her fiancé.
"Because growing up he had to sort of become the parent. I think when you have to become the parent when you're a younger person, you learn those instincts."
Also starring in the film with Jason and Jennifer is Emma Roberts, who Jennifer says is "wise beyond her years" -- but was incidentally was arrested on domestic violence charges earlier this month while in Montreal with her boyfriend Evan Peters.
Jennifers opens up about finding herself and getting to the point of finally realizing what she deserves in life.
"You actually deserve to have a family. And once you meet yourself, and truly love yourself, then you attract that," she says.
"And look—I mean, the two of us have found these two, beautiful, loving, open people."
Jason, who is engaged to actress Olivia Wilde says, "We have a similar timeline. We both went through the same thing. I mean, I would hear you talk about guys you were dating, and I'd be like, "Oh, f**k. I don't want to be like that to somebody else."
So despite reports that Jennifer and Justin were postponing their nuptials, the 44-year-old actress has now set the record straight in numerous interviews.
"We have yet to set any dates. There have been no canceled weddings. There have been no postponed weddings," she told the AP over the weekend.
"There have been no arguments about where to get married. Just clearing all that up."
Catch Jennifer's full interview with Glamour on newsstands August 6.