Jennifer Aniston: 'I Already Feel Married To Justin Theroux'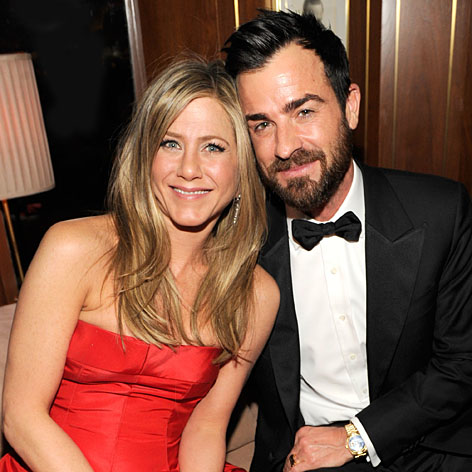 Jennifer Aniston is putting down reports that she's postponed her wedding to Justin Theroux and that's there's trouble in their relationship.
Normally extremely reticent in dealing with her personal life, Aniston decided she wanted to set the record straight on her love life because of the almost deafening buzz suggesting the wedding was on hold.
"We have yet to set any dates. There have been no canceled weddings. There have been no postponed weddings. There have been no arguments about where to get married. Just clearing all that up," she told AP on Saturday.
Article continues below advertisement
"We just want to do it when it's perfect, and we're not rushed, and no one is rushing from a job or rushing to a job," the actress added.
That window may actually be fast approaching.
Aniston is busy promoting We're the Millers , a comedy opening in August. She'll then be on the PR treadmill for Life of Crime, premiering in September. She has no announced start dates for any films after that. Her groom-to-be has just wrapped the pilot episode for a possible new HBO series, The Leftovers. If the cable net decides to take it to series, it will be several months before they go back into production.
Will there be an October "save the date" for the couple's nuptials?
What do you think? Tell us in comments.