Exclusive
Jenelle Evans' Husband Has 'No Plans On Getting Back Together' With Her, Staying Sober In Jail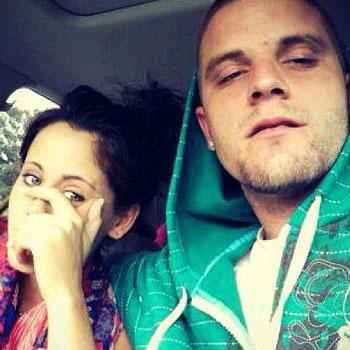 Jenelle Evans has moved on with a new boyfriend while her estranged hubby Courtland Rogers sits in jail, but RadarOnline.com has exclusively learned he wants nothing to do with Jenelle when he gets out and is focusing on living a sober lifestyle.
Courtland's sister Carson and her boyfriend Jim Yonkers paid him a visit in jail over the weekend and tell RadarOnline.com he's making plans for his release and it's doesn't include Jenelle, but he is excited to see his daughter, Jordan, that he has with Taylor Lewis.
Article continues below advertisement
"Carson spoke to Courtland about his daughter and how she and Taylor have communicated and it has been positive it made him feel really good," Jim told RadarOnline.com.
"Taylor even brought Jordan to Courtland's dad's house in South Port for the Fourth of July parade so the family could see her. It was a nice gesture on her part and showed a lot of maturity.
"He only wants to hear and speak about things that are positive at this point and has no plans on getting back with Jenelle Evans Rogers."
As RadarOnline.com previously reported, Jenelle plans to file for divorce from Courtland while he's in jail — which stems from the couple being arrested for heroin possession and assault.
"When I spoke with Courtland he was really excited about getting out and living a sober life and continuing a life style in the public eye, but a sober one and one that he makes for himself, not one that comes from his wife Jenelle," Jim said.
Article continues below advertisement
"He wants to move to Raleigh for a while when he gets out where he has the emotional support of his sister and I who are really the two most important people in his life at this point."
Jim tells RadarOnline.com that Courtland is back to a healthy weight and looks better than ever since being incarcerated.
"Courtland seemed in really good spirits and was so happy. I have not seen him smile that much since he was a kid and before he was on drugs," Jim said.
"He has gained his weight back and looks so healthy."