Exclusive
Jenelle Evans Plans To File Divorce Papers While Hubby Courtland Rogers Sits In Jail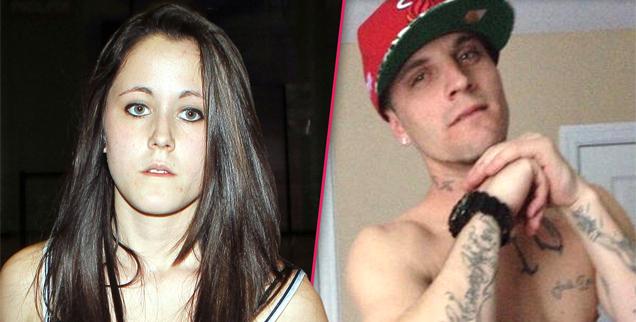 While Jenelle Evans' husband Courtland Rogers sits in jail waiting on a June court date, RadarOnline.com has exclusively learned the former Teen Mom star plans to file divorce papers.
The couple, who were both arrested in April for possession of heroin and assault, have had a toxic relationship from the beginning and after having this time apart with nearly no communication an insider told Radar it's finally over.
Article continues below advertisement
"Jenelle is telling her friends that she is going to file for divorce from Courtland," a source close to Jenelle, 21, exclusively told Radar.
"She thinks it is hilarious that Courtland is still in jail and she doesn't care. She wants nothing to do with him when he gets out."
But since the couple were married and live in North Carolina, it won't be a quicky divorce.
"In North Carolina it's very hard to get an annulment and if you want a divorce you have to be separated for at least one year," another source told Radar.
"So even if Jenelle decides to file, it looks like they'll be stuck with each other for another year whether they like it or not. The good news is that they have literally no assets together, so that part will be easy."
Jenelle's pal revealed, "She knows it takes a year to get divorced in North Carolina, but she wants to end her marriage. Jenelle doesn't like Courtland and doesn't want him back in her life."
Meanwhile, a friend of Courtland's tells Radar that he's adjusting to life in jail while his marriage crumbles.
"Courtland's doing the best he can right now in jail," the pal said.
"He was moved out of a cell by himself to a cell with another person in it, which has made it a little more bearable for him."