Exclusive
Courtland Rogers Needs To 'Get Away From Jenelle Evans And Find God,' Says Pal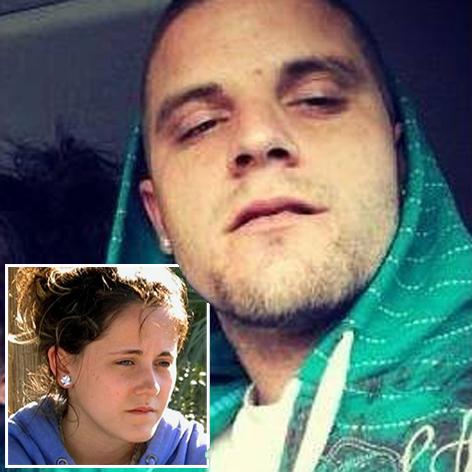 Jenelle Evans remains estranged from her husband, and a close pal of Courtland Rogers exclusively tells RadarOnline.com he hopes it stays that way — for both of their sakes!
"I don't have anything against Jenelle, and I hope she can get the help she needs because I think she needs it more than Courtland!" pal Jim Yonkers told Radar.
"Courtland needs to find God. I will have some serious talks with him about that, and get away from Jenelle would be the main thing."
Article continues below advertisement
Jenelle and Courtland were arrested last week on possession of heroin and assault charges, but the troubled Teen Mom star was quick to turn the blame on her husband with a source exclusively telling Radar she believes he "set her up."
"I wish Jenelle no ill will and want both of them to succeed, but I agree with the Rogers family that it will have to be away from his estranged wife for both sides to get to where they need to be," Yonkers continued.
"Courtland's mom Holley is glad that he's in jail right now because it gives him time to be apart from his wife and think."
As RadarOnline.com exclusively reported on Thursday, Jenelle isn't on great terms with Courtland's family — who she used to live with — and when she thought she left her iPad at their home she told Yonkers she was "worried they are going to leak naked photos" of her on the Internet.
Article continues below advertisement
"I stick up for Courtland and his family one hundred percent," Yonkers told Radar.
"I do not think Jenelle is the whole issue even though I believe she adds to it. While it appears that she has issues as well, I don't blame her one bit for Courtland's behavior. He is a grown man and has to take responsibility for himself."
But Yonkers sticks to his guns when it comes to Jenelle and Courtland being a toxic couple who desperately need time apart.
"I do believe for them to get in the right healthy place they need to work on themselves and be apart from each other," he said.
"Until that happens, I don't see it good for either side."