Jenelle Evans Claims In-Laws Stole Her iPad, Worried They Will Leak Naked Photos Of Her!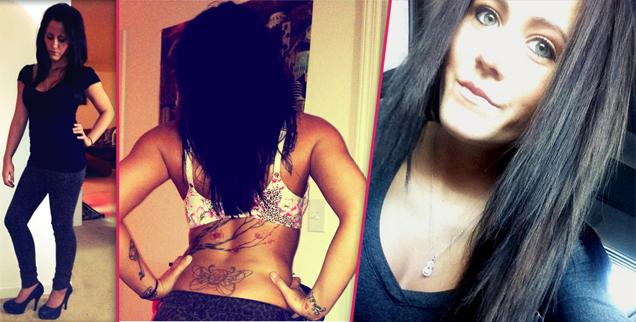 Article continues below advertisement
"Jenelle contacted me after she moved out of Holley and Carson's home Courtland's parents and is accusing them of stealing her iPad," friend of the family Jim Yonkers told RadarOnline.com in an exclusive interview.
"She's worried they're going to leak naked photos of her from the iPad on the Internet and said if they do, she's going to take action. But they would never leak photos of her because they have way more class than that."
If naked photos of Jenelle popped online, it wouldn't be the first time.
Last year after she had a boob job RadarOnline.com obtained exclusive nude of Jenelle posing and showing off her new breasts — and then three months later a scorned ex-boyfriend tweeted out photo of Jenelle taken before her surgery, completely nude.
"I am worried about Courtland getting back together with her," Yonkers continued.
Article continues below advertisement
"When he got back with her the last time he went down hill. It's her, not him…she is just playing the victim. She's quick to throw Courtland under the bus to save herself."
According to Yonkers, Jenelle is demanding and selfish when it comes to Courtland, and thrives off the drama and fighting.
"Last time I saw them they were in the driveway fighting about a $4,000 ring that she wanted and she was going to leave him if she didn't get it!" he told RadarOnline.com.
"They bickered right up until the day they were arrested."
Stay with RadarOnline.com as the non-stop drama between Jenelle and Courtland continues…