Exclusive
The Drugs Belonged To Jenelle Evans! Teen Mom Hubby Courtland Roger's Defense Plan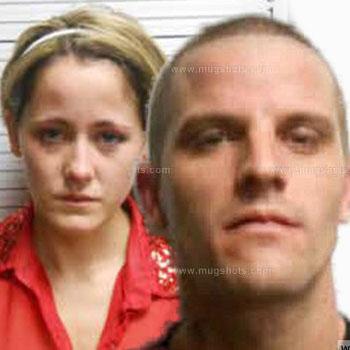 Jenelle Evans' husband Courtland Rogers is sitting in jail following his arrest in April but with his court date approaching RadarOnline.com has exclusively learned that he's going to blame his wife for the drugs as his defense.
He and his Teen Mom star wife were arrested on April 23 in his mother's North Carolina home for possession of heroin and assault after they got in brutal fight and called the cops.
Article continues below advertisement
Courtland has been unable to come up with the $80,000 bail he needs to be sprung from the pokey but a source close to him says that he is ready for court and has a rock solid defense.
"Courtland is planning to make sure his lawyer and the judge know that the drugs in the house were not his, they belonged to Jenelle ," the source said.
"His defense is going to be that they weren't his drugs. He was already on probation and wasn't going to risk anything for drugs.
"Jenelle is the one who brought the drugs into the house, she even had a rhinestone pipe that she was smoking out of," the source revealed.
When the cops arrived at the house the found 12 bindles of heroin and promptly arrested both parties.
"Courtland didn't know that he would be arrested too," the source said.
"He never thought Jenelle would say they were his drugs."
The source said people close to Courtland warned him from day one about dating Jenelle.
"We told him as soon as he started going out with her 'get ready to go to jail.'"
A source close to Jenelle previously told RadarOnline.com that the drugs found in the home did NOT belong to her but were Courtland's.
"She was set up by Courtland," the source said.
"With them living together anything found in the common areas of the house leaves all residents accountable."