Exclusive
Burned! Food Network Sued By Reality Show Contestant Who Says They Cooked Up A Fraud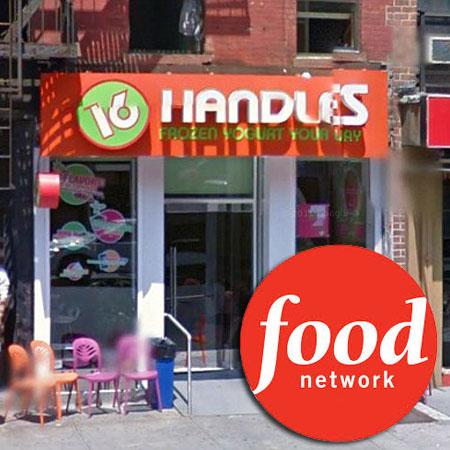 Another bad situation is brewing for the Food Network and RadarOnline.com has the details from a contestant claiming that a reality show he appeared on cooked up a scam of their own.
Fresh off the Paula Deen lawsuit scandal, the Food Network is at the center of a brand new lawsuit filed by Kris Herrera, a manager of a 16 Handles frozen yogurt franchise, who appeared on the reality show Giving You the Business where he actually won the completion and was told his prize was he would be given his own franchise.
Article continues below advertisement
However, in the court documents Herrera claims that after being promised his own franchise the network and the company backtracked and served him up a measly one share of stock in the company instead of his own frozen yogurt store.
Herrera claims: "At the conclusion of the episode, plaintiff was told that he had won the competition and would be given his very own 16 Handles Franchise store."
Unfortunately the franchise promise was never delivered and Herrera was eventually told "he was only going to be awarded part of a franchise or stake in a franchise as opposed to his own franchise store as promised during the filming of the episode."
Herrera's lawyer Ivan Parron exclusively told RadarOnline.com that his client is fighting to expose the fraud of the show.
"My clients mas made to believe that he had won his own franchise, instead he was offered a single share of restricted ownership."
Herrera slammed Food Network after his reality show appearance.
"I feel like it's a total fraud. They lied to me and they are lying to the American public. Every week dozens of people come into the store and congratulate me on winning my own franchise store. They don't know all I got was the shaft."
MORE ON:
Celebrity Justice
Article continues below advertisement
Parron said that his client was duped from the beginning and that he is fighting back against the fraud.
"Kris would have never agreed to participate in the television show had he known it was a sham. Food Network will learn that there must be a "reality" to reality television."
Parron also said Herrera is still working at the frozen yogurt store and wants what he feels the show and his employer promised him.
"He wants his own store. He wants his own franchise."