Exclusive
Amanda Bynes Conservatorship Filing: Parents Claim 'Paranoid' Daughter Has Substance Abuse Problem, Burning Through Money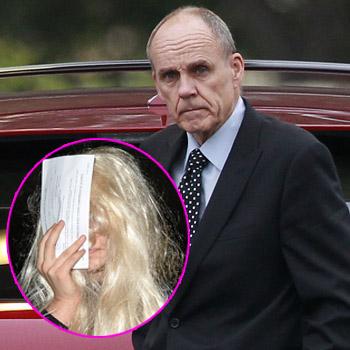 Update:
A hearing that was scheduled at the psychiatric facility where Amanda Bynes is staying to appeal the judge's order that she remain in treatment for another 14 days, has been postponed until next week. Bynes will remain at the hospital until that time.
Amanda Bynes' parents, Lynn and Rick, told a Ventura County judge their troubled daughter has become paranoid, battles substance abuse issues and is draining her bank account, RadarOnline.com has learned.
Article continues below advertisement
In Lynn Bynes' petition to become temporary conservator, she said: "We are deeply concerned that Amanda poses a substantial risk to herself, to others and to property based on recent events in her life."
They revealed the ex-Nickelodeon star has burned through over $300,000 in two months. Despite having over $4,000,000 in savings, she has spent $1.2 million in "a very short amount of time."
Among the shocking revelations in the court documents:
- Her parents believe their daughter spends a great deal of money on "marijuana and other illegal substances and plastic surgery."
- Amanda told her parents she "cabbed it" from New York City to Los Angeles.
- She was "extremely paranoid" and thought she was being watched in her parents' home. "She would cover smoke alarms with towels, tape windows shut and cover her car's dashboard with cardboard and tape out of fear that cameras were watching from these inside these places," they said.
- Amanda "has profound issues with her body image and is obsessed with the idea that she (and others) are ugly. She talks incessantly about cosmetic surgeries that she wants to have completed.
- She also encourages her mother to have plastic surgery. She has called her nine-year-old niece "ugly" on Twitter.
Both of the 27-year-old's parents signed the sworn declaration, but only her mother applied to be her daughter's conservator ‹ a move that was denied Friday morning.