Tori Spelling Accused Of Stealing Wedding Show Idea In New Suit: Report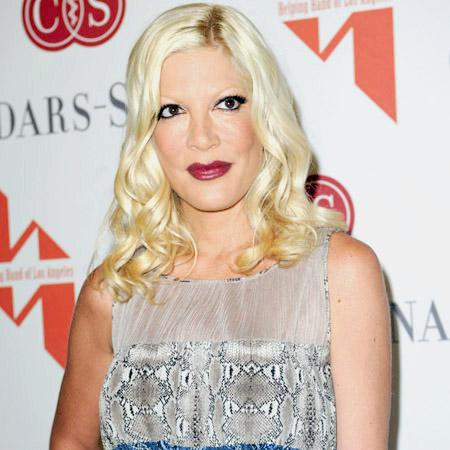 Tori Spelling's late father Aaron was hailed as one of television's greatest minds ever, but now, a trio of TV producers are accusing the second generation star and her business partners of pilfering their ideas.
Charles W. Malcolm, Denny O'Neil Jr. and Jake P. Hall on Monday filed a $60 million lawsuit in Los Angeles Superior Court, accusing Tori's company Life in a Bowl Productions (along with Oxygen Media, Bunim-Murray Productions and World of Wonder Productions) of a number of infractions linked to the 90210 star's 2011 Oxygen reality show, sTORIbook Weddings.
Article continues below advertisement
The plaintiffs, according to The Hollywood Reporter, claim they registered their concept of a show featuring Spelling and her husband McDermott working as wedding planners with the Writers Guild in 2007, had a meeting with Oxygen about the idea in 2009, and was told the network was not interested.
The sTORIbook Weddings show, which debuted in April 2011, was "uncannily similar" to the idea they pitched, the plaintiffs said in court docs.
The plaintiffs also say Oxygen and Bunim-Murray ran with an idea they originally pitched them -- and were rejected on -- for a tattoo competition called Tattoo Star treatment. They said the concept wound up in a 2012 show called Best Ink, noting the show reflected "nearly every creative element of the Tattoo Star treatment."