Teen Born With HIV Reveals Horrifying Bullying She Suffered At School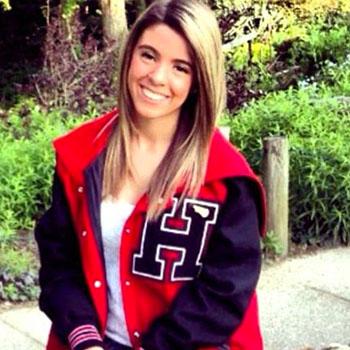 Paige Rawl's childhood was far from any typical youngster — she grew up being HIV positive.
The 18-year-old, who was born with the virus, recently opened up about the painful and shocking childhood bullying she encountered because of her diagnosis and how she overcame the tormenting and trauma to become a role model – and RadarOnline.com has all the details.
"I went from having tons of friends to hardly having any," the Indianapolis teen, who was called PAIDS by her peers, revealed to the Indianapolis Star. "I had a note left on my lockers saying, 'No AIDS at this school.'"
Article continues below advertisement
Paige didn't learn about her diagnosis until she was in the fifth grade, because her mother kept it a secret from her.
"I always thought I was taking medication because I had asthma," she said. "I started hearing the word HIV and I pieced it together."
Paige soon confided in her best friend and within two weeks, the entire school knew about her HIV.
Not only was Paige bullied, but even her soccer coach treated her differently.
"She said we could use my HIV status to our advantage," Paige said, adding "that the players on the other team would be afraid to touch me and I could score goals."
By the seventh grade, the harassment had taken its toll on Paige, whose grades had taken a nosedive because of the stress.
"I was constantly afraid of what people were going to say to me next," she said, "of what they would leave on my locker next.
Article continues below advertisement
"People thought I must have been . . . you know," she said, "a sl*t."
She even had to be carted away to the hospital after stress induced seizures left her shaking uncontrollably. Though she doesn't remember the incidents, she does recall waking up in hospital beds at least six time and refused to consume food, dropping down to 81 pounds.
Paige withdrew from school the next year and opted instead for homeschooling and began taking up public speaking, which helped her cope with everything.
"The first time I spoke, it was this huge relief," she said. "I was scared and I read off this little piece of paper, but a big, huge weight was lifted off my shoulders."
When she returned to high school in the fall, a charter school, where the kids did not know she was HIV positive, Paige was afraid to open up because she was scared they would bully her, but during a Sophomore year assembly she revealed to the school what she had gone through.
Paige, who is heading to Ball State University in the fall, is one of five finalists in Seventeen magazine's Pretty Amazing contest, where she has the chance to be featured on the cover as well as win a $10,000 scholarship, and is currently writing a book about her experiences.
"I tell people, HIV doesn't define who I am. There's no certain face to HIV. This type of disease doesn't discriminate."