Stephanie Pratt Opens Up About Vicious Cyber Bullying: 'I Was Picked Apart For How I Looked, What I Wore'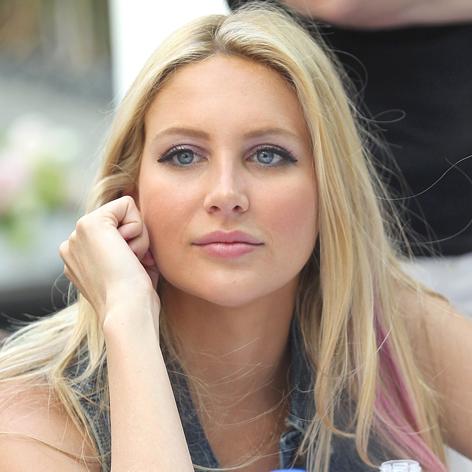 Stephanie Pratt found fame on television but she also found that with the perks come the downside and she revealed that she has been a victim of cyber bullying for years.
The 27-year-old The Hills star described the vicious attacks she receives from strangers on the internet to the website Bullyville.com and how they crushed her self-esteem for years.
"I am a victim of cyber bullying just like thousands of other people," Spencer Pratt's sister wrote.
Article continues below advertisement
"I was picked apart for how I looked, what I wore and for who I was friends with."
Stephanie was a central figure in the Lauren Conard, Heidi Montag, Kristin Cavillari triangle during the hit MTV show, on screen and off, and she says that the negative comments people wrote against her took a serious toll on her personally.
"It made me very self-conscious and the worst part was my self-esteem was so low I believed what all of these strangers said!!
"Their words were so powerful that I found myself questioning everything about myself. "
Stephanie told Bullyville.com that she would wake up "dreading to see what people wrote to me and wishing I was someone else."
However, she said it took a long time but she finally realized that she wasn't the problem, other people were.
"I realized they were mean because they weren't happy," she wrote.
"It's a daily struggle to not get pulled down by someone's negative comments, but what I always try to remind myself is that those people that hide behind their computer screens bashing others must not feel good about themselves from the famous words of Thumper If you can't say something nice, don't say nothing at all."
Check out www.Bullyville.com to read more about their campaign against cyber bullies, including the man who has tortured Teen Mom Jenelle Evans for years.