Lydia McLaughlin: 'Who Died & Made Slade Smiley The Appearance Police?'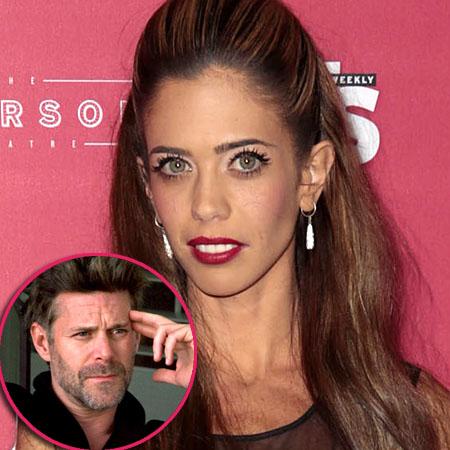 Article continues below advertisement
"First of all, I am the hostess of the party. Secondly, I don't know him that well. So the fact that he whispered what I perceived to be an insult about me was not cool."
Lydia found it upsetting that Slade would not admit he was wrong.
"It was also inappropriate that he didn't say 'I'm sorry. Let's move on,' but instead continued to explain all the reasons why he felt his comment was OK," she said. "I'm more of a direct person and I don't understand whispering about someone when they are right there."
"If he would of just taken ownership for his comment, apologized if it upset me, we could have moved on… but that didn't happen," she added.
Lydia was also upset by the fact that Slade continues to make rude comments about women all the time.
"It is his history of putting down other women's appearances publicly," she explained.
"Last year he called Tamra too fat and he's made fun of Vicki's nose. Now he's going after me at my own party!?! Who died and made him the appearance police?"
Article continues below advertisement
Lydia wasn't the only one upset by Slade's comments or the only one that has noticed that Slade has a problem.
"He seems to have a pattern of making fun of women — not a nice characteristic in a man," Tamra Barney noted in her blog .
"Even if he was joking the part that annoyed me was his passive aggressive/reverse psychology. That kind of behavior drives me nuts. Take ownership for what you are saying and stop blowing smoke up her ass."
Plus, Alexis Bellino pointed out that Slade's specific comment about Lydia's weight was way out of context.
"Let me just say that I hang with Lydia often and that chick eats!" Alexis wrote in her blog. "I wish I had her waistline with her diet... Any of us would gladly take her metabolism!"
Lydia concluded, "It's just not OK, which is why I called him out on it. Men should be lifting woman up — not critiquing our appearance."