Exclusive
Ryan O'Neal Asks Judge To Delay Trial Over 'Stolen' Farrah Fawcett Warhol Painting So He Can Star In New Movie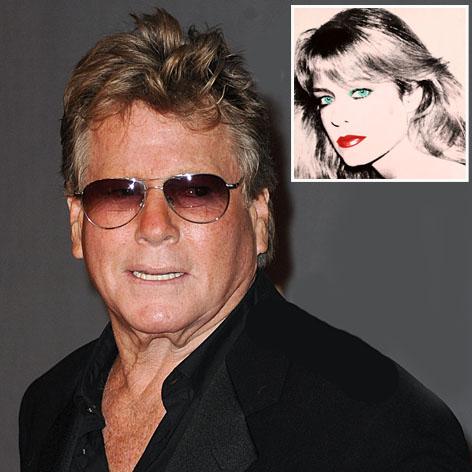 Ryan O'Neal has asked a Los Angeles judge to delay his trial over a disputed Andy Warhol silkscreen of the late Farrah Fawcett, said to be valued at tens of millions of dollars, because he's been cast in a new movie and needs to work.
The Love Story actor also implied the University of Texas deliberately changed its legal team in an act of "judge shopping" so Judge Maureen Duffy-Lewis was forced to recuse herself due to a conflict of interest.
Article continues below advertisement
"Arguably, had the University of Texas not retained Robie & Matthai, this action would have been tried in Department 38," according to papers filed in Los Angeles Superior Court and obtained exclusively by RadarOnline.com.
"Certainly, the University of Texas was aware that the conflict arising from its retention of Robie & Matthai would result in the reassignment of this action to a new department and delay of trial.
Article continues below advertisement
"This is a time period when both Mr. O'Neal and his trial counsel, Martin Singer, are unavailable due to Mr. O'Neal's prior attachment to a motion picture project and Mr. Singer's engagement in a trial in a separate matter," a lawyer of O'Neal, Todd Eagan, wrote in the motion to delay.
"Well-aware of the unavailability of Mr. O'Neal and Mr. Singer, counsel for the University of Texas, Diana Rodgers, spoke with me and she agreed to stipulate to a continuance of the trial to March 2014 when each of the parties and their counsel are available for trial.
"However on June 6, 2013, I was notified by Ms. Rodgers that the University of Texas abruptly and inexplicably changed position and refused to stipulate to a continuance."
O'Neal wants the judge to delay the trial until March 24, 2014.
His lawyer told court: "Mr. O'Neal is attached to appear in a leading role in a motion picture which is set to commence principal photography on location in Death Valley in late October for six weeks.
Article continues below advertisement
O'Neal would be required to be available for filming every day during the six week period period and if he doesn't show for work the film, it won't be made, the lawyer said.
"The current trial schedule directly conflicts with this commitment and imposes a substantial hardship on Mr. O'Neal because it would deprive him of his livelihood," the filing stated.
It would also "determine tally effect the production company undertaking the motion picture (as well as the livelihood of individuals who would be gainfully employed in connection with the production) if Mr. O'Neal is forced to appear at a trial beginning on November 13, 2013."
The last film O'Neal starred in was Slumber Party Slaughter, according to IMDB.