Pop Artist Andy Warhol's Iconic Manhattan Townhouse Listed For $5.99M -- Take A Peek Inside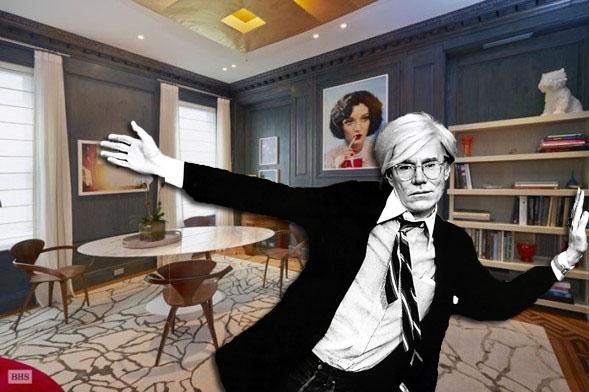 This original Andy Warhol is like no other.
The late, iconic artist used his Upper East Side four bedroom, 4.5 bathroom home as a studio to create some of his earliest and most influential Pop Art, the New York Times reports, including his early Campbell's soup cans, dollar bills and comic strips.
Now the property is up for sale.
Decorated with all the daring style that you would expect from a classic Warhol, the Carnegie Hill apartment, priced at $5.99 million, has ornate wood moldings and paneling and original mantels.
Article continues below advertisement
Warhol moved into the the five-story home with his mother in 1959 and lived there until 1974, using the ground floor as his studio.
It is considered by many to be the first in a series of Warhol factories in Manhattan.
"People will have a chance to view the private space of a very public man," said realtor Lawrence Comroe. "The goal is that a collector will buy this house and respect it as it is."