Paris Jackson Transferred To New Hospital As Judge Orders Review Of Her Care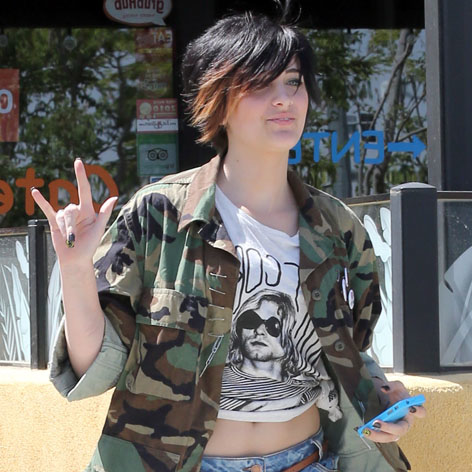 Paris Jackson has been transferred to a Los Angeles area hospital, RadarOnline.com has learned.
Visitors to the renown pediatric facility since her move there on Thursday have included her grandmother, Katherine Jackson, brother Prince, and biological mother, Debbie Rowe.
The decision to move Paris indicates she may be set for longer-term care than just treatment for the initial injuries following her suicide attempt where she downed a large quantity of Motrin and slit her wrist, sending her by ambulance to a hospital near her Calabasas home at 1:30 am Wednesday.
Article continues below advertisement
Also on Thursday, Los Angeles Superior Court Judge Mitchell L. Beckloff ordered a review into the "health, education and welfare" of Michael Jackson's only daughter.
It was Beckloff, a probate court judge, who had approved Katherine Jackson and Paris' cousin, TJ Jackson, as her co-guardians.
As RadarOnline.com exclusively reported, Rowe has indicated a willingness to take over Paris' care.
She gave up her custodial rights to Paris and Prince following her divorce from Michael. It's not yet known if she's going to apply to the court to have those rights restored or just offer to step in to care for Paris -- and possibly Prince as well -- until Paris has recovered.
If you, or anyone you know, is struggling with thoughts of suicide, please immediately seek help — you can speak with a skilled, trained counselor at a national Suicide Prevention Lifeline crisis center in your area, anytime 24/7 — call 1-800-273-TALK (8255).