Nick Cannon On Amanda Bynes' Bizarre Behavior: I Tried To Reach Out…It's Sad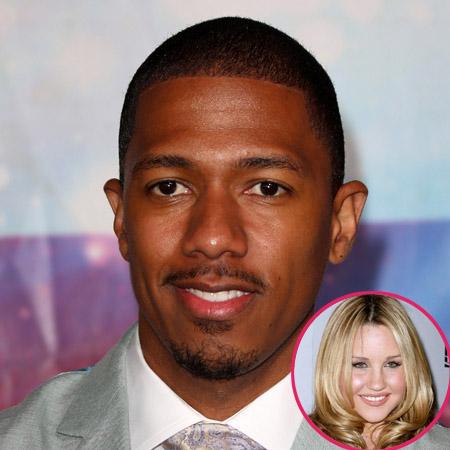 Add Nick Cannon to the growing list of people who are concerned about Amanda Bynes' erratic behavior.
The star, 32, told Howard Stern in an on-air interview that he has tried to reach out to Amanda, with no success.
Cannon, who is married to Mariah Carey, worked with Bynes, 27, when he appeared on the show All That from 1998-2000. Bynes starred on the show from 1996-2002.
"I worked on Amanda's show…that's like my little sister," Nick said after Stern brought up the subject of the erratic actress.
Article continues below advertisement
"To see someone you've seen at 9 (years old), she's running around with a snotty nose and now to see her, that's like wow, man, it's sad.
"I tried to reach out."
When asked by Stern how he tried to reach out, Nick responded, "That's the thing she doesn't have any of her people anymore."
Bynes' behavior has grown increasingly erratic during the past few months and as Radar reported exclusively her parents are highly concerned about her.
Article continues below advertisement
Just weeks earlier she sent the infamous tweet, saying she wanted Drake to "murder" her lady parts!
Police were called to her apartment in New York recently after a report that she was allegedly smoking pot in the building lobby. It was one of many encounters with authorities in the past 12 months – the others centered around her driving in Los Angeles.
She regularly posts selfies and recently tweeted: "I'm in between nose surgeries! My eyes are black and blue because my nose is broken! I can't wait for my nose to be done! I'll share pics!:)"
Meanwhile the controversy around her bizarre behavior has led to her twitter following growing to 2.2 million people.