DemBabies Are Darling! Mariah's Daughter Monroe Is Just Like Mommy!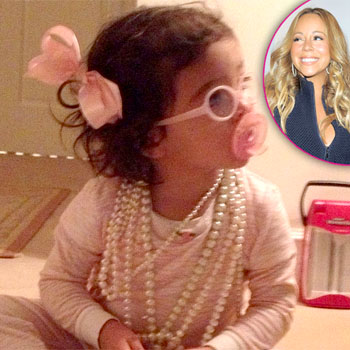 Article continues below advertisement
DemBabies are growing up so fast, with Mariah sharing photos all the time of her adorable tots who are prepping for the holiday season.
While her brother prefers to wear plaids and is all boy, little Monroe is quickly becoming a mini-Mariah covered in pearls and with a pink bow matching her pink glasses and pink pacifier!
Nick said that Mariah is too much of a "diva" to change DemBabies' diapers, but she definitely delights in be sharing her jewelry with her daughter!