Melissa Gorga Slams Teresa Giudice After Blow-Up With Brother Joe: 'You Can Dish It, But You Can't Take It'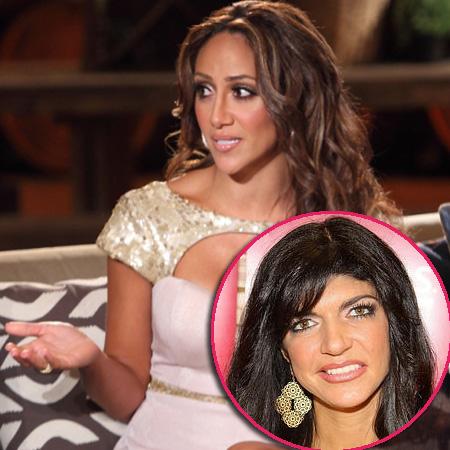 Article continues below advertisement
"She dishes it and when her brother dishes it back at her, she doesn't like it," the sexy Garden State native said. "It's a classic form of, "You can dish it, but you can't take it. My husband was sick of constantly hearing negative things about me that are untrue, and these negative comments coming from all the people around Teresa.
"Joe's real -- he has nothing to hide. He comes out and says something she doesn't want to hear.
As for another battle in the family war this season -- when Teresa cornered her, accusing her of not visiting her infirm father-in-law in the hospital — Melissa chalked things up to "a misunderstanding" noting that it was Joe -- and not Teresa -- who was at the hospital in a flash.
"He got up in the middle of the night," Gorga said. "Teresa was not there that night. My husband was, and he was coming down with something. My father-in-law knew it."
Melissa added that "a lot of people don't know Bravo asked to film me, like everybody else, going to the hospital, and I refused. I didn't want to expose his sickness on TV.
"I had no idea Teresa was filming with him."
We'l see what went down on next week's edition of The Real Housewives of New Jersey, Sunday on Bravo at 8/7c.