'RHONJ' Star Joe Gorga Joins Instagram, Shares a Sexy, Shirtless Pic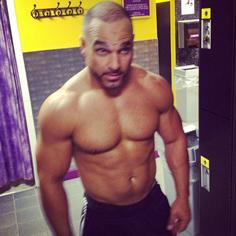 Article continues below advertisement
For his first image, Joe shared a picture of himself completely shirtless.
"Yo instagram what ya think about the buzzed head #FollowMe," he captioned the pic.
It's kind of hard to pay attention to Joe's new hairstyle, when his defined pecks, ripped arms, and tight six-pack are making a statement of their own.