Exclusive
'RHONJ' Fallout: Kathy Wakile Questions Teresa & Joe Giudice's Decision To Involve Children In Spat With The Gorgas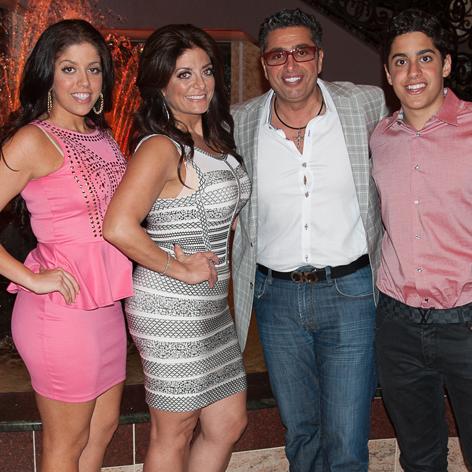 During this week's episode of The Real Housewives of New Jersey Teresa Giudice and her husband Joe Giudice involved their daughter Gia, 12, in their ongoing drama with Melissa and Joe Gorga.
Joe Giudice even badmouthed Melissa to Gia — calling her "horsey face" -- and Teresa allowed her daughter to even dictate a text message to Melissa because she simply couldn't think of anything to say to her sister-in-law!
Article continues below advertisement
But Teresa's co-star and cousin, Kathy Wakile, doesn't agree with the idea of getting kids involved in adult drama.
"I can only speak from how it made me feel and how those situations have arose in my own family unit," Kathy tells RadarOnline.com in an exclusive interview. "We'll totally stress to my kids, 'This has nothing to do with you. Do you understand? Nothing to do with you.'"
Kathy tells her kids — daughter Victoria, 18, and son Joseph, 16 — to be kind to their family members.
"'You need to respect your aunt and uncle. You need to treat them well. If they're good to you, you're good to them,'" Kathy says.
She also tells them that when the adults have problems, they don't have to worry about it.
"'We have issues that have nothing to do with you and I don't want that to ever cloud your feelings,'" Kathy says.
Kathy emphasizes to her children that she and her husband Richard Wakile can handle their own drama.
"'I'm a big girl; I can handle myself,'" she says. "'Daddy's a big boy; He can handle himself. You don't need to fight our battles or you don't need to come in and feel like you need to speak for me.'"
This is an important philosophy to Kathy.
"I will encourage that forever," she says. "They are their own people and I am my own person. My child certainly doesn't need to speak up for me."