'I Know Who Took Her': Serial Pedophile's Deathbed Confession, As Madeleine McCann Case Reopens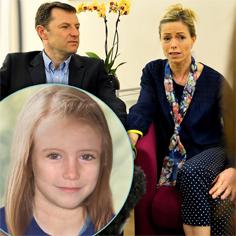 As Scotland Yard finally reopens the investigation into Madeleine McCann's disappearance, long-abandoned clues are coming back to light. Among them, the shocking deathbed confession of a serial pedophile who claimed to know who was behind her kidnapping.
Wayne Hewlett, the son of recorded pedophile Raymond Hewlett, told The Sun in 2010 that he had received an "unnerving" letter regarding the case from his father a week before he died.
Article continues below advertisement
"He said a very good gypsy friend he knew in Portugal had got drunk and let it out that he had stolen Maddie to order as part of a gang," Wayne explained. "My dad said this gang had been operating a long time and had snatched children before for couples who couldn't have children of their own. Maddie had been targeted. They took photos of children and sent them to the people they were acting for. And they said yes or no."
At the time, Raymond Hewlett was living at a campsite just one hour's drive away from the luxe Praia da Luz hotel in the Portuguese Algarve region, where Madeleine vanished in 2007.
When this information first surfaced, the investigation into Madeleine's death had been closed for two years. But now, it's among the many leads that British investigators could pursue as they attempt to solve the mystery of Madeleine's disappearance once and for all.