Six Years Later: New Hope For Missing Madeline McCann As Controversial Case Is Officially Reopened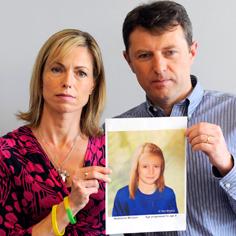 For more than six desperate years, the parents of Madeline McCann have tirelessly worked to find their daughter Madeline, who vanished at the age of three from their Portuguese vacation home in May 2007. Now, just as it seemed that every last clue had lead to a dead end, there's new hope for the little girl's rescue as Scotland Yard has announced a new, fully-funded investigation after reopening the case.
Article continues below advertisement
British Home Secretary Theresa May confirmed Friday, "We have agreed to provide the Metropolitan Police with the resources they need to investigate her disappearance."
Scotland Yard had closed the case back in 2008. But after tireless pressure from the McCann family and their supporters, Birtish Prime Minister David Cameron asked the Metropolitan Police to launch a probe.
The findings of that inquiry were sufficient for the case to be reopened as a fully-funded endeavor, and Scotland yard has already begun reviewing documents and identifying potential suspects.
The news, however, may not be entirely positive for Madeline's parents, Kate and Gerry McCann, who famously refused to take polygraphs regarding the investigation, and declined to comment on evidence found by cadaver dogs both in their rental apartment and in the car they rented a month after Maddie's disappearance.
The two have yet to comment on these latest developments.