Rehabbing Lindsay Lohan Not Happy With Michael & Dina 'Turning This Into A Circus' With 'The Test' Fiasco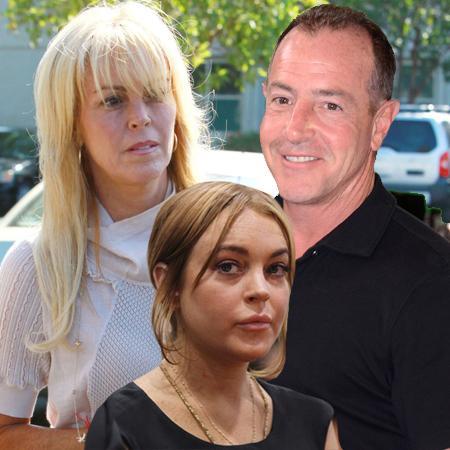 Lindsay Lohan is annoyed with parents Michael and Dina, after the embittered Long Island exes appeared head-to-head on a TV show to air out their dirty laundry, while she remains in rehab at the Betty Ford Center.
"She is upset that her parents are turning this into a circus and making money from TV appearances while she is in rehab," an insider told the NY Post.
As we previously reported, both Ma and Pa Lohan taped a new show called The Test, and were asked to take lie detector and urine tests as they dredged up their decades of drama, fraught with allegations of domestic violence, drug abuse and absentee parenting.
Article continues below advertisement
While bold Michael took both tests, Dina didn't, and with tensions running white hot, she eventually called for security to escort her off the set.
"It's really, really sad that Dina couldn't be forthright and be honest," Michael told us following the incident. "It's a shame that although I took not only the lie detector and urine test, she refused to take both."
The clash also killed a potential family counseling session with Lindsay at Betty Ford, Michael said.
In what should be good news for the recovering Mean Girls star, her film The Canyons will be in theaters when she finishes her stint at Betty Ford in early August, with newly-announced opening dates of Aug. 2 in New York, and more cities (as well as some video-on-demand services) the following week.
It was not known Thursday if she would be doing any promotion for the film, the paper reported.