Divorce Drama: Bruce Jenner Reportedly Complaining He & 'Nasty' Kris 'Never Have Sex'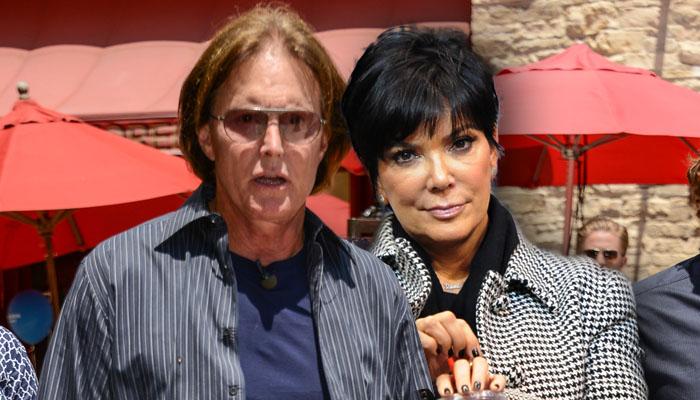 There may be some major trouble in paradise for Kardashian momager Kris Jenner, 57, and her husband Bruce Jenner, 63: They may be heading towards a divorce.
During the premiere episode of Keeping Up with the Kardasians season eight, Bruce rented a beach home in Malibu, Calif. so that he could spend some time away from his wife of 20 plus years — and now, In Touch Weekly is reporting that Bruce has moved into his Malibu home permanently.
Article continues below advertisement
"It's gotten to a point where he's accepted this marriage is not working for him," a Kardashian source claims. "He says they never have sex and she's nasty to him — and he's had enough."
Bruce is also upset by the fact that Kris is super controlling. He feels like her demands may have played a hand in destroying his relationship with his sons — Brody, 29, and Brandon, 32 — after his first marriage.
"Bruce's boys — especially Brody — have been telling him how they felt abandoned by him when they were young," a family friend says. "It was a turning point for Bruce and made him realize where he is in his life."
And since Kris is getting ready to launch her new talk show, Kris, she hasn't dedicated much time to their marriage..
"She's obsessed with making it the biggest thing since Oprah," an insider says. "She knows she's in a tough space where others have failed, and she knows some people don't look at her as warm, inviting or relatable."
Getting a divorce may even help Kris bring in viewers for her new show.
Article continues below advertisement
"I wouldn't put it past her to beat Bruce to the punch and separate from him before the show and try to play up her personal drama on-air just to get viewers," the friend says.
Plus, Kris is about to become a grandmother again and she is dedicating the remainder of her free time to her pregnant daughter, Kim Kardashian, 32.
"She's her No. 1 priority right now," the friend says. "Bruce is the furthest thing from her mind these days.
If Kris and Bruce divorce, there most likely will be a huge battle over finances as Kris has made more than $80 million as the head of the Kardashian empire and while married to Bruce.
While Forbes estimates that Bruce has $100 million in the bank, he made most of his money before he married Kris.
"What he went into the marriage with remains separate," divorce attorney Michael Kelly says. "I believe she accumulated everything during the marriage, so if they divorce and there's no pre-nup, half of the $80 million will be his. That's the law in California, period."
Article continues below advertisement
"There's a lot of money at stake in this split," the friend says.
But Kris may want to try and hold her marriage together because Bruce could destroy her by sharing all of her secrets.
"Kris has done some pretty horrible things over the years — including cheating on him," the friend claims. "He can drop bombshell after bombshell and ruin her. So Kris should be afraid of what could happen during a divorce. Very afraid."
Another source says, "Deep down, she doesn't really want a divorce."
The Kardashians' rep tells RadarOnline.com that the divorce rumors are simply "not true."
radar_embed service=5min.com src="http://pshared.5min.com/Scripts/PlayerSeed.js?sid=1126&width=570&height=351&playList=517816461&sequential=1&shuffle=0"