Exclusive
Shocker: Kim Kardashian Vows Baby Kimye Will Not Appear On Reality Show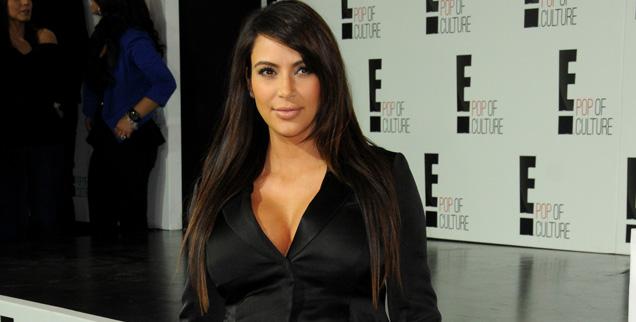 Battle-lines must be drawn.
Facing the inevitable wrath of her momager Kris Jenner and Keeping Up With The Kardashians' executive producer Ryan Seacrest, Kim Kardashian is privately vowing to nix what would be the dream reality television storyline -- her soon-to-born baby girl.
The child won't be appearing on camera anytime soon, RadarOnline.com has been told.
"Kim is very serious about her pledge," a source close to the 32-year-old E! star said. "She has said, multiple times, that the baby will not be part of the Kardashian reality-television empire."
Article continues below advertisement
The birth won't feature on the series or a special, either, insisted the source -- unlike Kim's elder sister Kourtney who gave birth to daughter Penelope on the season seven finale of the family's ratings juggernaut show.
"Of course, producers want Kim to do the same as Kourt," the insider said. "It would be a ratings dream and reality television gold. But Kim is refusing it. She doesn't want her fans to see her in that situation...in the birthing suite."
The source said Kanye, 35, is "dead set against" his first child having E! camera time as well.
But as we previously reported, Kim is conflicted between what her mom Kris and Kanye want.
We saw some of the first signs of Kim's anti-publicity stance emerge this week when she went on a Twitter rant pleading with the paparazzi to leave her -- and her unborn baby -- alone.
"I wouldn't let the paps get a pic of me today & they threatened my life & said if I continue to block shots then they will make my world dangerous to live in!" she wrote.
Article continues below advertisement
"How dare they threaten my life & my unborn child! This has gotten way out of control!"
"I get I live a public life," the sex tape star turned reality icon admitted. "I live my life on a reality show for the world to see. I love my life, but when the cameras stop, that doesn't mean I don't want a break too. I'm 32 years old now, about to be a mom. I'm not 25 clubbing around LA anymore. There's no excuse for threats & stalking!"
And though Jenner has reportedly already contacted editors to seek bids for the first photos of the baby, our source said Kim is also reluctant to unveil the child in the pages of a magazine.
"She knows it's a huge pay day but Kanye is reluctant and has said no," the source added. "Time will tell on that one. That might be the trade-off -- magazine but no television."