Kris Jenner Already Crunching Numbers For Deal On Photos Of Kim Kardashian's Baby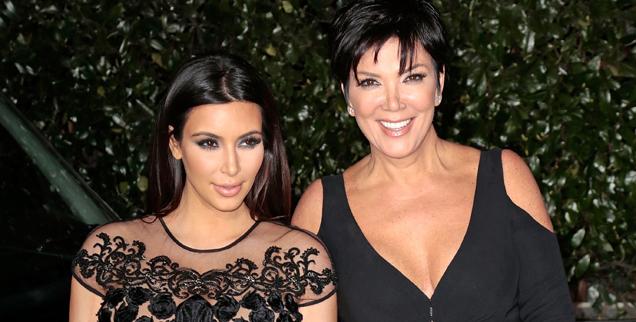 Kanye West doesn't want to sell out his unborn baby and make money off photos of the child, but a new report claims Kardashian matriarch and momager Kris Jenner is already crunching numbers on a deal for photos of Kim Kardashian's baby.
"That was for now," a source told VH1's The Gossip Table of Kim's promise not to sell the photos.
"Things can change."
According to the report, Kris is already speaking with a magazine editor about money the photos could generate.
Article continues below advertisement
Speaking of money, is it possible that Kim doesn't want to make money off her post-baby weight loss?
The Gossip Table says it's not that Kim hasn't been flooded with offers from small companies and larger known companies like Weight Watchers, it's that she's not interested in making a deal.
A source close to Kim told that the 32-year-old baby mama wants to take her time losing the weight after their baby is born and doesn't want to feel pressured into losing the weight.
"I think Kim should lose the weight and make some money on it. Why not?" host Rob Shuter suggested.
And the panel didn't seem to think Kris will let Kim pass up an opportunity to capitalize financially from her post-pregnancy weight loss.
What do you think — will Kim make a deal for photos of her baby?