Kourtney Kardashian Gives Birth To Penelope On 'Keeping Up' Finale; Pulls Baby Out with Own Hands!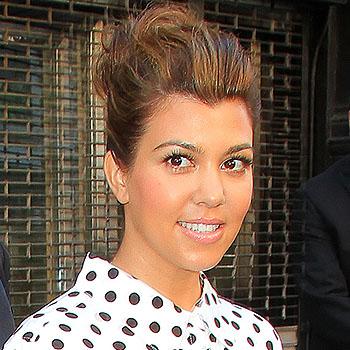 Kourtney Kardashian may have given birth to a baby girl named Penelope Scotland Disick last July, but the delivery was the main event for the season finale of Keeping up with the Kardashians Sunday night on E!. And because it's a Kardashian birth, you just knew there'd have to be added drama, so when the time came, Kourtney, 33, reached down and pulled the baby out with her own hands!
Article continues below advertisement
The oldest Kardashian sister used the same 'hands-on technique' when she delivered son Mason, who's now 2.
"It's such a magical feeling to say hello to my baby girl," Kourtney said while cradling little Penelope.
"Kourtney just loves to pull out her own children," little sister Khloe quipped.
Mom Kris Jenner teared up during the delivery, saying: "It doesn't get better than this."
Watch the video on RadarOnline.com
Kourtney relived the blessed moment by watching the finale and taking to Twitter, writing: "Wow! Crazy to watch this! Magical."
Little Penelope weighed in at 7 pounds and 14 ounces, and partner Scott Disick told Kourtney: "You're gonna feel a lot skinnier in a couple of hours."
Earlier in the show, the entire Kardashian family gathered for a baby shower for Kourtney, and Kim's new love Kanye West made a cameo.
Article continues below advertisement