Celebrity Twitter Pics Of The Week! The Good, The Bad & The Outrageous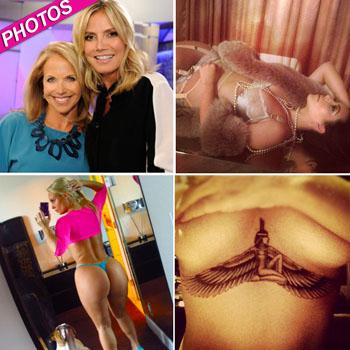 Article continues below advertisement
At New York Fashion Week, Jessica Alba palled around with Brad Goreski,while Stacy Keibler, Odette Annable and Jenna Dewan Tatum did their best Zoolander blue steel faces in honor of fashion.
And it was a big week for Katie Couric, whose talk show, Katie, debuted with A-list guests, including Heidi Klum, who revealed the devastation of her divorce on the air.
For the rest of the good, the bad and the outrageous Twitter photos of the week, click here.