Justin Bieber BANNED From Las Vegas Skydiving Facility, Stiffs Place Out Of Payment: Report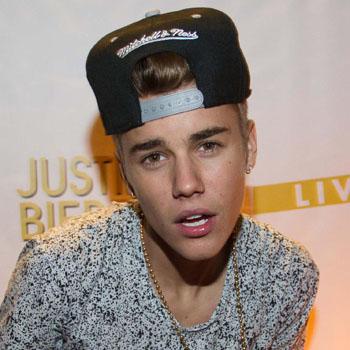 The free-fall of Justin Bieber's image continues -- literally.
E! reports the Biebs and his entourage have been banned for life from Las Vegas Indoor Skydiving, RadarOnline.com has learned, after the Baby singer and his peers failed to pay a $1,600, or live up to an advertising barter previously agreed upon.
Here's how it all went down: On Sunday, June 16, the Canadian singer and his crew of six arrived at the place just before closing, and said they would pay the tab after the flight. Instead, facility officials and Bieber's crew reached an accord that he would post an Instagram photo of himself flying with a positive comment -- giving the place priceless advertising -- but he reneged on said arrangement.
Article continues below advertisement
Justin "actually faked like he was posting something, per the agreement, but never did," a source said.
It didn't end there: The speed-racing pop star's group was described as "a disrespectful bunch," and that the Biebs himself was "very disconnected from reality."
To find out about the new lady Justin cozied up with during this indoor skydiving stint, tune in to E! News Monday at 7/6c, and 11/10c.