Jimmy Connors On Chris Evert Abortion Revelation: 'I Did Not Apologize, This Is The Story Of My Life'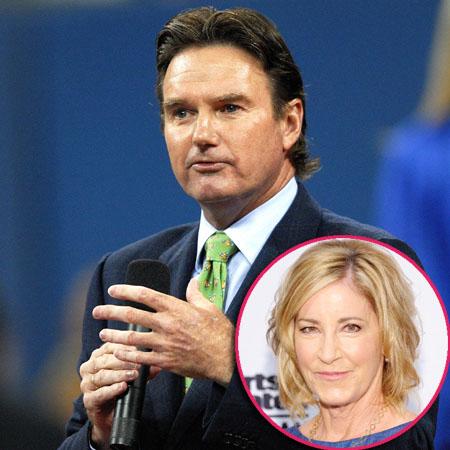 Tennis great Jimmy Connors says he has no regrets about revealing that his ex-fiancée Chris Evert had an abortion during their relationship in his recent autobiography, The Outsider.
"To be honest with you, all this reaction has kind of taken me by surprise," Connors said of the controversy caused by the memoir, in which he also claims both he and Evert cheated on one another when they were engaged in the mid-1970s.
Article continues below advertisement
"I'm not saying that I wish she had not had it; I am not saying that at all," Connors said of the abortion. "A decision was made and there was an awful lot riding on that decision. We were both very young. We did what we did and we moved on.
"What we did is what happened."
The book "was never done to hurt" Evert, Connors said, adding he contacted her shortly after the book hit bookstores.
"I did not apologize -- this is the story of my life," he said. "We had a conversation, and I think we should just leave it at that. I hope I haven't burnt any bridges with her."
Evert, who currently works as a tennis commentator out of Florida, issued a statement saying she was "extremely disappointed Connors used the book to misrepresent a private matter that took place 40 years ago, and made it public without my knowledge."