Chris Evert Slams Jimmy Connors For Suggesting She Aborted Their Love Child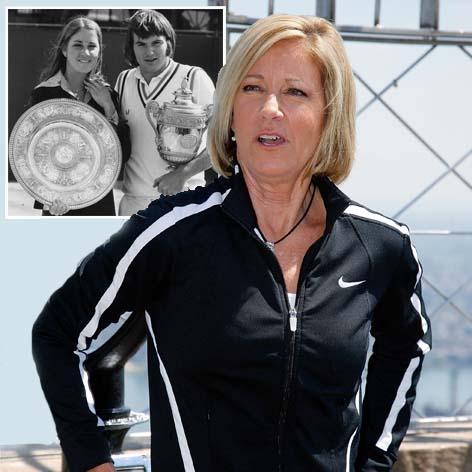 Former tennis champ Chris Evert has lashed out at her ex-fiance Jimmy Connors after he hinted that she had an abortion against his wishes.
In his memoirs, The Outsider, the sporting legend strongly suggests their relationship ended because she went through with a pregnancy termination shortly before they were due to tie the knot.
But Evert is now speaking out and voicing her anger at Connor for revealing personal details about their romance.
Article continues below advertisement
"In his book, Jimmy Connors has written about a time in our relationship that was very personal and emotionally painful," she said in a statement obtained by RadarOnline.com.
"I am extremely disappointed that he used the book to misrepresent a private matter that took place 40 years ago and made it public without my knowledge.
"I hope that everyone can understand that I have no further comment."
The pair were tennis' golden couple in the 1970's but ended their engagement in 1974.
Connor hints as to the reason behind their break-up in his new tell-all.
"An issue had arisen as a result of youthful passion," he says in his book. "And a decision had to be made as a couple. Chrissie called to say she was taking care of the 'issue'.
"I was happy to let nature take it's course. It was a horrible feeling, but I knew it was over. Getting married wasn't going to be good for us."
He also claimed Evert - who was 19-years-old and raised in a devout Catholic home - made the decision to protect her career.
"Chrissie made up her mind that the timing was bad and too much was riding on her future. She asked me to handle the details.
Connors says his was response was: "Well thanks for letting me know. Since I don't have a say in the matter, then I guess I am just here to help."
Evert later married Andy Mill and left him for Greg Norman. Both marriages ended in divorce.