What A Jerk! Jimmy Connors Strongly Hints Chris Evert Had Abortion In His New Tell-All Book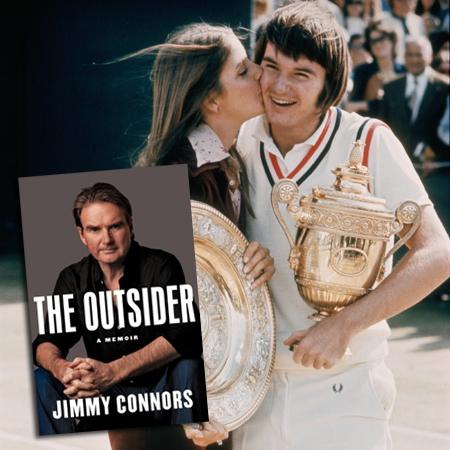 In one of the most trust-breaking tell-all memoirs ever, Jimmy Connors strongly hints in his new book that his former fiancée Chris Evert aborted his baby.
Nearly 40 years after the couple was scheduled to marry, Connors has decided to spill the deeply personal secret as he attempts to push copies of his book, The Outsider.
Showing exactly why he is an outsider, Connors writes "An issue had arisen as a result of youthful passion, and a decision had to be made as a couple," according to the New York Post.
Article continues below advertisement
Evert and Connors were a tennis super couple but never married.
Connors writes: "Chrissie called to say she was coming out to LA to take care of the 'issue.' I was perfectly happy to let nature take its course and accept responsibility for what was to come."
Evert later married Andy Mill and left him for Greg Norman. Both marriages ended in divorce. Evert, considered to be the best female tennis player ever, is single and lives in Palm Beach County, Florida.
Her star-crossed romance with Connors was the talk of the sports world in the 1970s but the talk now will center of why Connors has revealed her personal secret.
About the "decision" that had to be made, Connors writes: "Chrissie, however, had already made up her mind that the timing was bad and too much was riding on her future. She asked me to handle the details."
And, betraying more than a hint of lingering bitterness, Connors adds that he told her: "Well, thanks for letting me know. Since I don't have any say in the matter, then I guess I am just here to help," according to the Post.
The decision helped end their relationship he claims, also adding that it probably wasn't possible for two No. 1-ranked players to coexist in marriage.
Evert has not commented on the report.