Hey, Big Spender! Brad Pitt Tips More Than $700 For Angie's Birthday Dinner in Berlin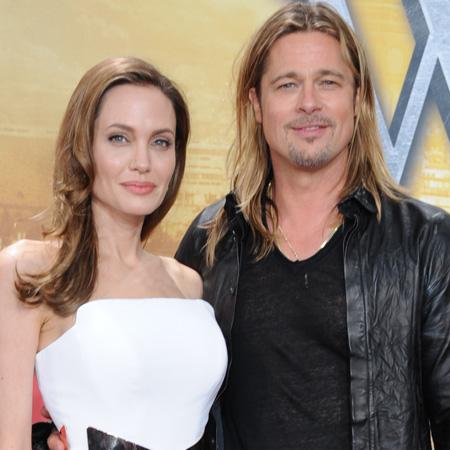 Angelina Jolie wasn't the only one who got a gift on her birthday Tuesday. After she, Brad Pitt and their six children dined at Berlin ramen shop Next to Kuchi, Brad left their waiter a $738 tip!
"They are so cool," their waiter, 24-year-old Undine Orth told Germany's BILD newspaper.
"At nine o'clock at night, they were there at the door," Undine remembers. "They took their shoes off, like all guests."
Article continues below advertisement
Brad confidently ordered up more than $1,000 worth of sushi, salad and soup -- everything on the menu, Orth says.
And around 10:50 pm, he stopped at the bar, slapped down more than $1,846 in cash, and said, "That's good," Orth claims.
"My knees were shaking," she says. "I shared the tip with 15 of my colleagues."
Angelina and Brad were in town for the premiere of Brad's new movie, World War Z. After dinner, they continued on to the premiere's after-party at Soho House, leaving Maddox, 11, Pax, 9, Zahara, 8, Shiloh, 7, and Vivienne and Knox, 4, back at the Adlon Hotel. Angelina left the after party around midnight, while Brad stayed until 2:30 am, as RadarOnline.com reported.