Not All Child Stars End Up Like Amanda Bynes & Lindsay Lohan! Hayden Panettiere Reveals She Was Offered Drugs And Alcohol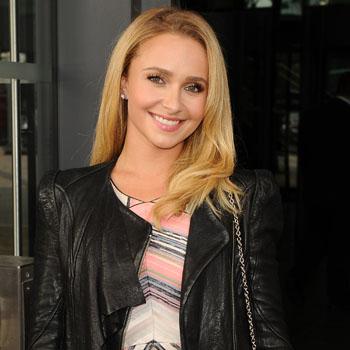 Why do some child stars end up in rehab, while others prosper in Hollywood?
Hayden Panettiere, who has been acting since she was a baby, has managed to avoid the downward spiral of peers such as Amanda Bynes and Lindsay Lohan, but not because she wasn't offered the same things as them!
In a new interview with the BBC, the Nashville star admits that she was exposed to drugs and alcohol at a young age, but was saved from the temptations by great people around her – and RadarOnline.com has the details.
Article continues below advertisement
"I'm no different to anyone else and those same doors were opened to me and they are very easy to walk through - drugs, alcohol, being in inappropriate places where you shouldn't be at a certain age - it's a very tough position to be in but I had great people to pull me back from it," the 23-year–old revealed in a sit down interview with the British network, via The Daily Mail.
"Being a young female growing up in this industry is tough. And I grew up in the generation of the wild child. I was guilty by association. So everyone sits there and waits for you to fall off your horse."
Hayden, who was managed by her mother, Lesley, believes that she avoided slipping through the cracks because people around her didn't let her fall.
"As long as you have people who are willing to tell you the truth and are not afraid to tell you the truth, and who are there to yank you back when you need it and give you a reality check - it makes a world of difference," she said.