Dwayne 'The Rock' Johnson Smells What's Cooking, Sells Miami-Area Mansion For $3 Million — Take A Peek Inside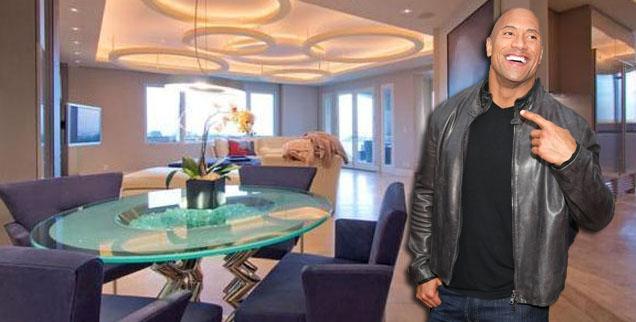 If Mickey Rourke had you thinking all ex-wrestlers live in dilapidated trailer parks, think again.
Dwayne "The Rock" Johnson had dropped his People's elbow on the real estate market last month, selling his Miami-area mansion for $3 million.
The pro wrestler-turned-actor purchased the 13,353-sq. ft 6-bedroom, 6-bath chateau last year, and it came with plenty of bang for the buck, including fountains, picture-esque landscaping, a fully-loaded kitchen, a state-of-the-art media room, a master suite, fully-marbled floors, and an office paneled with oak.
Article continues below advertisement