Hope After Heartbreak: Ashley Greene Adopts Two Puppies After Losing Dog In Fire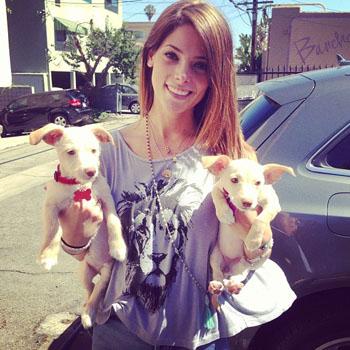 Finding new hope after heartbreak, Ashley Greene announced she's adopted two new puppies, just weeks after her fox terrier Marlo perished in a tragic fire at her apartment.
"Today felt like a great day to rescue a puppy..." she tweeted on Thursday. "Or two! I couldn't take a brother without his sister!"
Later she posted an adorable pic of one pup, captioned "Well...Ralph's already made himself at home #puppylove"
Article continues below advertisement