Ashley Greene's Heartbreak: Beloved Dog Died In Apartment Fire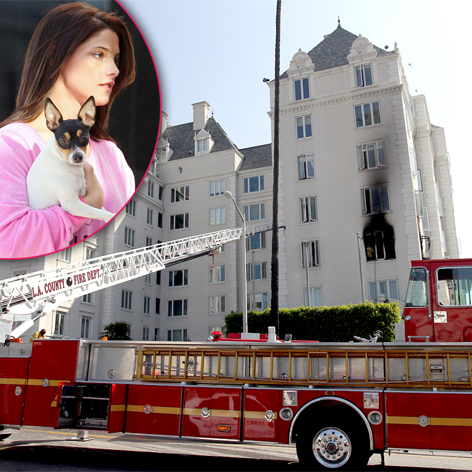 Ashley Greene's apartment fire ended in tragedy on Friday. RadarOnline.com has confirmed that one of her dogs perished in the accident.
The Twilight star was devastated by the death of her beloved pet and an eyewitness on the scenes told RadarOnline.com that she looked "distraught as she was talking to fire officials" in the lobby of her building.
Ashley, 26, was comforted by her brother following the fire that destroyed her apartment in the historic Granville building in Los Angeles and she was "covered in soot" at the scene.
Article continues below advertisement
She and her brother were not harmed in the fire, but Los Angeles Fire Department Inspector Johnson told RadarOnline.com that there were people injured in the fire.
However the unidentified injured parties refused to be transported to the hospital.