Get The Look! 4 Simple Steps To Achieving Ashley Greene's Gorgeous Curls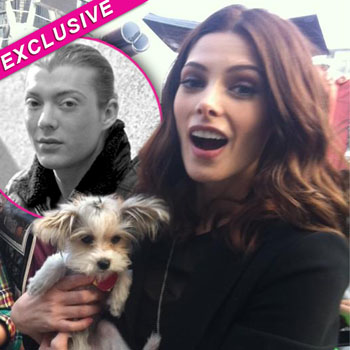 Ashley Greene has one of the most marvelous manes on the big screen, but the Twilight actress gets a little help from one of Hollywood's hottest stylists.
The weekend before the Los Angeles premiere of The Twilight Saga: Breaking Dawn Part 2, the 25-year-old visited fans camped out in Downtown Los Angeles and signed autographs, looking absolutely gorgeous with her bouncing curls – and RadarOnline.com has scored the four simple steps her stylist, Joseph Chase of the Argyle Salon, used to get the look.
Article continues below advertisement
Chase, who workswith everyone from Emma Stone to Chad Kroeger, and is the National Director of Education for Brazilian Blowout, loves Greene's sophisticated new look.
"Ashley's new 'do is elegant and modern and can be playful with adding a little texture," he exclusively tells RadarOnline.com, suggesting the following steps to get Ashley's look:
1. Start by blowdrying hair with medium size round-brush for body.
2. After hair is dry, use a 1" curling rod, twist the hair around the rod and leaving the hair on the rod for 10-12 secs. It's okay if some pieces are larger/tighter thanothers – it actually creates better texture.
3. After you are finished curling the hair, take your hand and rake it through the hair to give it a more worn look.
4. Finish off bylocking the curls in place by using a buildable hold hairspray. With Ashley I use hair care by Mark.