Exclusive
Twilight Star Ashley Greene's Apartment On Fire!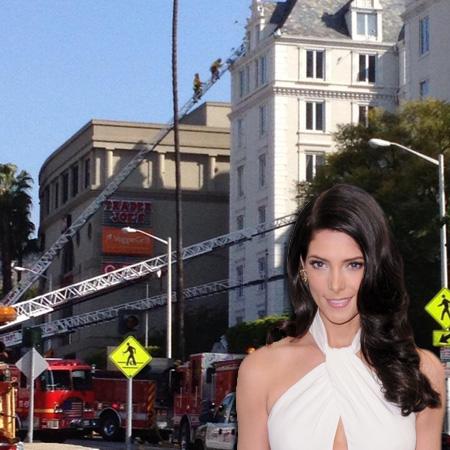 UPDATE: Ashley Greene and a male friend are sitting in the lobby of the building. "They are covered in soot and are extremely distraught looking. Ashley and the guy are talking to fire officials right now," an eyewitness exclusively told RadarOnline.com.
Ashley Greene's apartment caught on fire Friday morning in Los Angeles RadarOnline.com has exclusively learned!
Her unit in an historic building burst into flames and 55 firefighters are on the scene as they work to put out the fire and RadarOnline.com has photos of the fire from outside the building.
Article continues below advertisement
Los Angeles Fire Department Inspector Johnson confirmed to RadarOnline.com that the firemen were initially dispatched to The Twilight star's building at 9:50 am.
"We made an aggressive fire attack," he said about the response. "Our team saw smoke and fire coming from the third floor."
Inspector Johnson said paramedics took two individuals to the hospital but would not release details about their identification.
"We have reports of two patrons that were burned, so they were treated by the paramedics and sent to the hospital."
The Twilight star has a fox terrier named Marlo , but Inspector Johnson confirmed there were no reports of any pets harmed.
The fire was put out at 10:07am and he said the firefighters are now doing "salvage and overhaul."