Anna Faris Buys $3.3 Million Hollywood Hills Home: See It Here!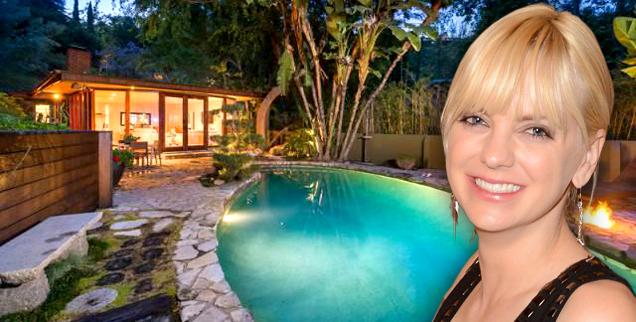 Anna Faris might be funny, but her new Hollywood Hills home is nothing to laugh at.
The Scary Movie stunner and her husband, Moneyball's Chris Pratt, have purchased a $3.3 million villa atop LaLa Land, and we've got all the details and pictures for you right here on RadarOnline.com.
The home includes amenities such as a master suite with adjacent terrace, a steam room, a fountain in the courtyard, a garage that holds three cars, and vaulted ceilings.
Article continues below advertisement
Anna and Chris also have a three-bedroom home down the block they are selling for $2.295. That place includes a pool with fire pits, a peaceful garden, and gorgeous views of the SoCal area.
Fun fact: Both the actress and her husband are bug collectors, and merged their collections after they wed in Aug. 2009.