Anna Faris Is A Game Show Winner On SNL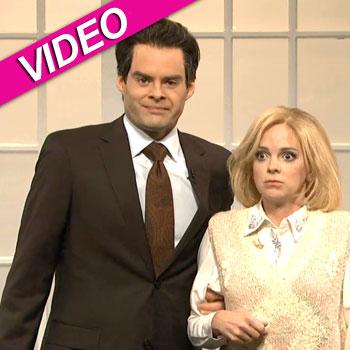 Anna Faris hosted the October 15 episode of Saturday Night Live, and one of her best bits had the funny lady as a contestant on a fictional Lifetime game show called What's Wrong with Tanya?!
Faris, who is the voice star of the upcoming Alvin and the Chipmunks: Chip-Wrecked, played one of three typical Lifetime moms trying to guess what's wrong with several typical Lifetime daughters, all named Tanya.
Article continues below advertisement
Faris held her own but leave it to fantastic SNL regular Bill Hader to run away with the bit.
You can watch it here!
RELATED STORIES:
Melissa McCarthy Kills It Hosting SNL
Amy Poehler: Steve Carell Was 'Totally Robbed' At Emmys
Melissa McCarthy's Magic Moment Steals The 63rd Emmy Awards